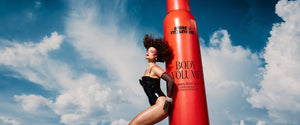 Don't just be you.
Be You AF.
Cruelty Free Af
Vegan Af
Paraben Free Af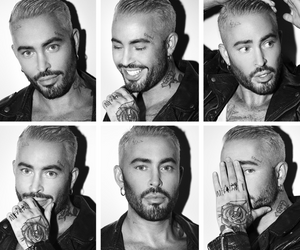 Humble Roots.
Hairstylist to the Stars.
Fashion Tastemaker.
Andrew Fitzsimons believes that being yourself should have no limits. Beauty should be bold. Empowering. And unapologetically you. That's why he's launched a line of products that effortlessly help you build a foundation for strong, healthy hair.
Learn More

Don't just have strong hair.
Be Strong AF.
Our innovative AF BONDING SYSTEM™ helps build maximum strength from within by creating powerful hydrogen and ionic bonds inside the keratin hair structure to increase elasticity and flexibility. Now you can build a canvas to inspire you to create looks that daringly show the world who you truly are. Don't just be you, be you AF.
Proud AF.
"Supporting the Trans community has been a huge part of my brand mission and purpose. Being able to partner with organizations, such as the Los Angeles TransWellness Center and the London LGBTQ+ Community Centre, to create more awareness and support to the needs of the trans and gender non-conforming community is so important to me." - Andrew Fitzsimons, Founder
Learn more
"If we call ourselves the beauty industry, our actions must be as beautiful as our words."